What Are Online Installment Loans?
Installment loans are a type of loan that offers borrowers the ability to pay the loan back over time. A personal loan is one common example of an installment loan. Some customers prefer to apply for installment loans because they have been known to rebuild bad credit as installment loans have longer terms and come in higher loan amounts. An improved credit score may be a result of an installment loan but that depends on various factors. The terms of an installment loan are designed to help you take control of your loan in the way that best fits your needs.
Installment loans are a way to pay for life's necessities rather than using or applying for a credit card or taking out a payday loan. People choose online installment loans because their application process is simple and easy and can have fewer fees and expenses than some credit cards and payday loans. Learn about the differences between installment loans and payday loans. Read on to learn all about personal loans and other types of installment loans.

Apply Now
When life goes in one direction and your financial situation goes in another, it can be really hard to figure out the right path forward. In situations where you need to borrow large amounts of money and require more flexible, longer-term payment options — an online installment loan could very well be the best solution for you.
Regardless of whether you're dealing with a leaky roof or being forced to meet a higher insurance deductible, desperately need a new car, or help with a home renovation, installment loans online can be funded as soon as the next business day and in-store installment loans can be funded as soon as the same day, so you can promptly take care of your situation.*
Read on to learn more about what an installment loan is, how you can apply for an installment loan online, types of installment loans, the pros and cons of installment loans, where you can get an installment loan, and more.

How Do Online Installment Loans Work?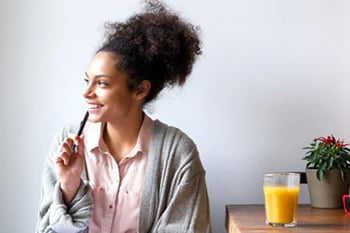 You can apply for an installment loan online. Once you apply for and are approved for an online installment loan, you could see your loan deposited in your bank account as soon as the same day or the next business day. You can start to use the money loaned to you right away.*
Once your installment loan is deposited into your bank account, you'll be required to make payments on it to start paying it back. These payments are usually made monthly, at the agreed-upon due date provided in your contract. The payments are usually the same amount every installment for a predetermined number of months. Once your installment loan is paid in full, the account is closed. Any late payments can result in fees or penalties. (If you're not sure when your payment is due, log into your Pocket360 account.)
Make sure you learn your total payoff amount, rates, terms, specific state disclosures, and any penalties you could incur before e-signing, so you know what is expected of your online installment loan transaction.
Types of Installment Loans
Installment loans are very common. In fact, just about every loan you pay back at regular intervals is probably an installment loan. Common types include personal loans, mortgages, student loans, and car loans. Let's explore the differences in these three types of installment loans.
Personal loans. Personal loans, like a personal installment loan, are what we are discussing here. These loans don't have to be used toward a specific purpose (like a car or house), but, rather, can be used for whatever you need to use it for.

Auto loans. These are loans that you can get through a dealership or with a bank to finance a new or used car. These loans come with fixed interest rates and (typically) monthly payment due dates. Auto loans usually range from about 2-7 years. Once your auto loan is paid off, you own your vehicle.

Mortgages. A mortgage is a type of installment loan that's house-specific. Types of mortgages vary depending on the lender, the type of dwelling you're purchasing, your credit score, whether or not you are a first-time homebuyer, and more. Mortgages are typically repaid over a span of 15-30 years on a (typically) monthly basis.

Buy-Now, Pay-Later. Need a new cell phone but don't have all of the money right now? Or, do you want to just make a few payments on an item as opposed to a year's (or more) worth? Then buy-now, pay-later (or point-of-sale) loans could work for you. This is a type of installment loan that's only spread out over a couple of payments — until the smaller-ticket item is paid for. Sometimes you can get these loans right at the point of purchase.
Student Loans. Many people rely on student loans from the federal government and private loans from other lending institutions to pay for post-secondary education. A borrower doesn't need to start making payments on these installment loans until they graduate or stop attending school.
Online Installment Loan Considerations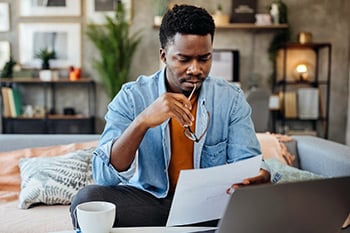 Even if an online installment loan seems like the perfect fit for you, be sure to consider everything an installment loan entails before applying for one.

Remember that American lenders will factor in things like your credit score and other risk assessments (like how likely you are to repay your loan based on previous loan and repayment histories and your debt-to-income ratio).

Depending on your risk, you could receive a high-interest rate. If you are worried about paying back the loan with a high-interest rate, you may want to first take steps to increase your credit score, then apply for an installment loan once your terms become more favorable. The better your credit score is, the better interest rates you'll be eligible for.

How Do Personal Installment Loans Affect Your Credit?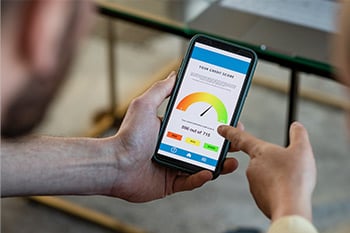 There's an affordable option for those with bad credit … installment loans! Installment loans may be the budget-friendly option for you to get the money you need. Installment loans could also help you avoid needing to apply for another credit card to help cover your expenses.

As part of your application process, Check `n Go runs a credit check. However, there's no way to know if your credit score (no matter if you have a good or bad credit score) will prevent you from getting approved. The only way to know is to submit your application for review, as we may offer loans for bad credit, and those with good credit. Although, customers could be approved for a higher loan amount if they have a good credit score.

Once you are approved, you'll know whether or not your installment loans for bad credit are available as an affordable option to you.*

An important thing to note regarding your credit score is that consistent payments made on time may help to improve your credit score. Conversely, payments made late or not at all may have a negative impact on your credit score.
Make sure an online installment loan fits into your budget and lifestyle. If you want to pay off a loan as soon as possible, check that there will be no penalties for early payment for an installment loan before applying. On the other hand, if you need to stretch out your loan payments for a long period of time, you'll want to make sure you are able to do that in a way that fits into your budget, too.

When in doubt, take some time to assess your financial needs, your budget, and your short- and long-term financial goals before applying for an online installment loan.
The Pros of Getting an Installment Loan
There are many reasons why an installment loan may be the right choice for you, such as:
Predictable payments, which make fitting a payment into your budget easier.
Fast access to money. If you need to pay for something in a hurry (like a car repair to get you to work), then an online installment loan might be a good choice.
You can avoid adding debt to your credit cards or opening more credit cards.
Peace of mind knowing you can get an unexpected expense taken care of sooner than later.
The Cons of Getting an Installment Loan
There are a few downsides to getting an installment loan, especially if you are unable to follow the terms and agreement, like:
Negative impact on your credit score for late or missed payments, which could cause bad credit.
You do have to pay interest on your installment loan in accordance with the terms you agreed to. That means more money you end up paying for the loan in the long run.
Taking out more money than you need can be a detriment to your bank account when it comes time to pay the installment loan back.
If you discover you need more money, you cannot simply add to your existing installment loan. You may apply for an additional loan or refinance.
Depending on your repayment terms, you could be paying off your online installment loan for a long period of time.
How Do I Apply for an Online Installment Loan?
Applying for an installment loan is a cinch!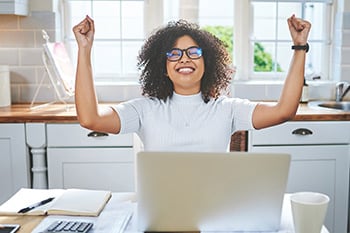 First gather up some documents you'll need during the online application process, including proof of income information, a valid government ID, your checkbook or checking account's routing and account numbers, and your Social Security number (some states require official documentation of your SSN).
Fill out your application online.
Find out if your application was approved.*
Repay your approved loan and any fees according to your online installment loan terms and conditions.
How to Find an Installment Loan?
You might be wondering, where do I find installment loans near me? We offer installment loans in some of our retail stores. A quick way to find an installment loan is to do an internet search for, "Check `n Go loans near me" or apply online. If you have any questions, you can find answers here.
Apply Now


FAQs: Installment Loans
Is it easier to get an installment loan?
An installment loan may be easier to qualify for than other types of loans. Installment loans are available for those with lower credit scores, whereas other types of loans may not be available to borrowers with challenging credit. Also, the application process for an installment loan may be faster or simpler than the process for other types of loans. Just keep in mind that lower credit borrowers will pay higher interest rates for any loan.

How long do you have to pay back an installment loan?
The term, or how long you're given to repay an installment loan, will be different from one lender to another. Choose the term that works best for you.

How are installment loans usually repaid?
Installment loans are usually repaid via monthly payments on the loan, or installments. These can be automatically taken from your account with your authorization, paid online, or paid in person, depending on the lender.
---
If an online installment loan seems like the right choice for your circumstances, budget, and financial situation, then Check `n Go can help. Go ahead and apply online today!
Find more answers to common installment loan questions here.